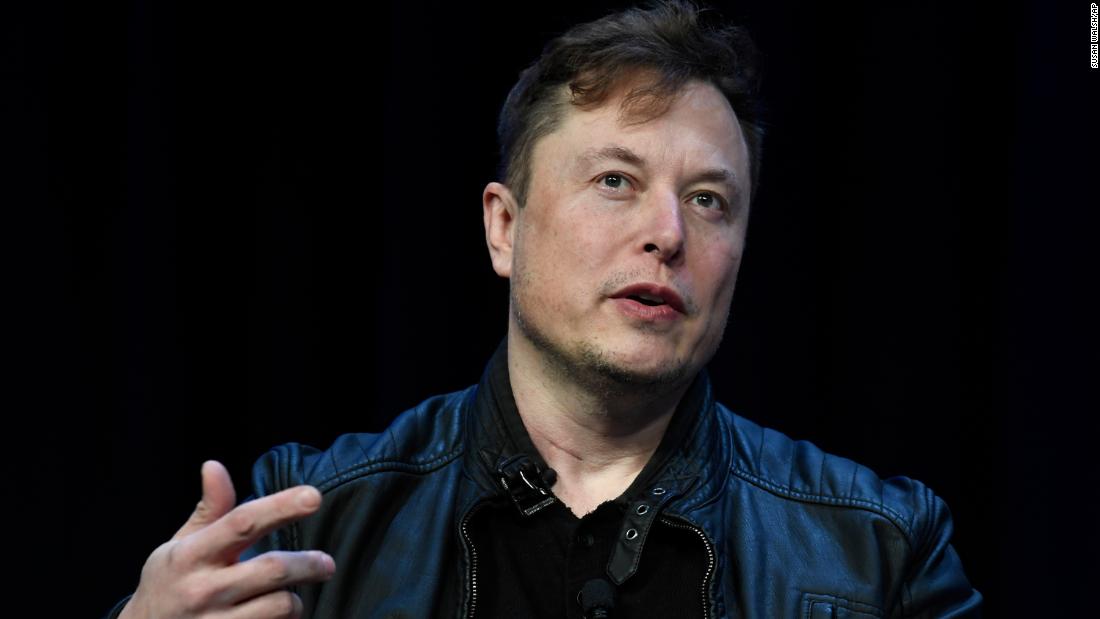 First I want to let you know that I have the highest respect for your amazing accomplishments. You are truly a visionary genius. You also appear to be a well intentioned inventor, looking into the future of mankind and wishing to enthrall your customers with superior products.
I write this letter because I am baffled.
I am baffled how you manage to obtain phenomenal success where other inventors have been squashed by governments and even killed for attempting to change the rules of the game.
Perhaps you have a skill-set and connections these other inventors didn't have. Or perhaps there is some fundamental difference between the technologies you are creating vs the ones that other inventors have tried to create but failed.
One pattern I have noticed in your accomplishments is that each technology you create such as tunnels, sky networks, virtual power plants, and electric cars, are all connected via a network or are large-scale efforts that require massive amounts of capital to build and maintain.
All of your technologies I know of can eventually be used to monitor and control individuals via government or an elite despite your making the claim that such technologies will reduce government control over individuals. Even your home solar panels, which could enhance independent power generation are connected via a (smart) power grid which could monitor and control all power distribution and use.
Current technologies that have revolutionized life as we know it such as cell phones, the internet, air travel, and the power grid are all now used to monitor and/or control/influence individuals centrally. Flying cars can't seem to get off the ground but centralized airport systems routinely pierce our privacy and deny us the use of a firearm to defend ourselves in the air.
On top of this pattern, it appears that true safety, privacy and security take a back seat for both the government and silicone valley. We still use insecure protocols such as SMTP and any encryption technology that can't easily be broken by hardware is considered a military weapon. Privacy in economic transactions is called money laundering and is outlawed yet spam and virus propagation seems to go unpunished.
This is very similar to the old-school legal system that invents endless victimless-crimes to control behavior yet does not enforce perjury except in special circumstances where the perjurer threatens the status-quo power structure.
The technologies developed by the other inventors I know of that have been stopped such as Nikola Tesla's turbine, his resonant coils and harnessing of natural energies technologies or other inventors that have tried to create anti-gravity, magnet motors, cars that run on water or HHO, and game changing improvements in fossil engine fuel efficiency all are independent and individual enhancing devices that are relatively simple for a small enterprise to make and use independently of any centrally controlling network or metering. These, it seems, can never quite make it to the general public.
The NSA routinely declares patents illegal for national security reasons. and squashes any ideas that grant an individual power to be both independent and resist government intrusion and control.
Admittedly, criminals continue to use any technology available to exploit others. What we lack is true justice and technologies that could be applied to this area of life just don't seem to be applied to enforce it. Perhaps ubiquitous monitoring of everyone will allow perfect law enforcement but first we must have laws that protect individual rights and prevent the collective swallowing of all liberty that ubiquitous monitoring enables.
Give a man a fishing poll and he can live off the oceans and rivers independently of anyone.
Build a man a fish factory and he will never be free of it.
I watched some collections of your interviews over the years online and noticed little mention of your efforts to create a brain-computer interface. Again, a very powerful tool for augmented reality yet also a very scary tool for mind control and exquisite torture.
I approve of your warnings about AI getting out of control, but, being the individualist that I am, I wonder if you are worried that AI will get out of control of the elites preventing total control by them of every human being on the planet rather than trying to protect mankind in general. You are, after all, building "skynet" which was a key infrastructure for the machines in the Terminator series of movies.
I admire your goal to get off-planet with colonies to create a backup for possible catastrophic failure of earth but if such colonies are connected by the same technologies we are using on earth, will not remote control of those colonists still exist? Will they really survive the loss of earth?
You have said you value more those that point out mistakes or flaws in your thinking so I was moved to write this for your benefit.
I admit, any technology can be used for good or evil and I can't blame you or any inventor if his ideas intended for good turn into weapons implementing evil.
My advice would be to observe human nature and attempt to promote moral ethics and justice that prevents the wrong use of technology rather than just be an engineer that gives the world the tools needed to destroy or enslave itself.
I certainly wish you well in your efforts but I wanted to warn you that your dreams may not match the dreams of those that may eventually use your technologies once you are no longer around or able to stop them.
Or you could be, like Bill Gates, possibly one of the most evil persons on the planet.
I really can't tell from here.